Luxury yachts, stunning beaches, designer boutiques, sunbathing celebrities, a thriving art and cultural hub and a nightlife to die for – all packed into a small seaside resort of a town. If there ever was a place saturated with attractions, it would be Saint Tropez. Everyone should make a point of visiting this once-humble fishing village at least once in their lives. While this list could be way longer, here are three reasons you should stay in St Tropez on your next trip to the wine and romance country.
1. It is Easy to Find Accommodation
There are plenty of nice hotels in great locations where you can set base in St Tropez. My personal favourite is the La Ponche area; with its unique shops, chic restaurants with beautiful patios and cobblestone streets where you can experience those romantic night-walks France is so famous for. For the ultimate luxurious experience, five-star resorts offering lush gardens, outdoor cascade showers, swimming pools and concierge services among numerous other amenities. You could also opt for midrange hotels with large, airy rooms, free parking, beautiful sea views and proximity to the beach. If you are on a budget, there plenty of cosy, homely rooms at attractive process close to the yacht basin. Whatever your taste, you will find it pretty easy to book a bed and breakfast in St Tropez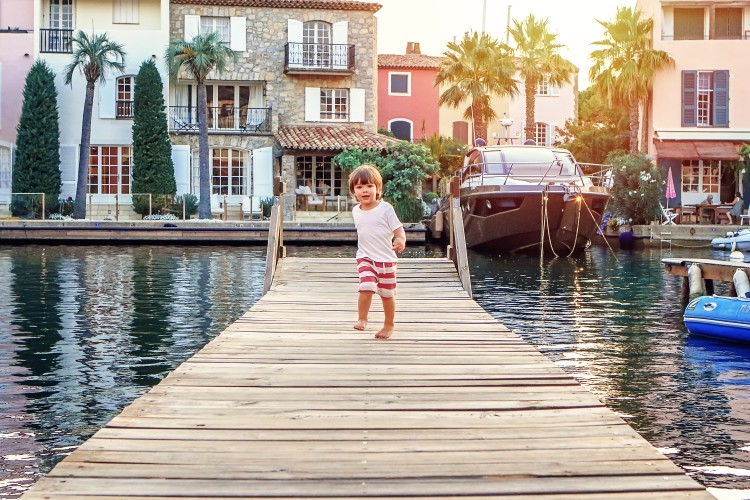 2. Party like The French
Since Brigitte Bardot and her husband arrived in the then small fishing town to film a movie in the 1950s, it became a popular attraction for party lovers. Even though the film was not a critical or commercial hit, it propelled the town to prominence and from then on, it was associated with cool, independent, artistic and hedonistic living. Especially in the summer, celebrities dock their huge, luxurious yachts and step off to indulge in the famous St Tropez nightlife. If you are looking to celebrate a recent accomplishment, to savour exquisite French wines and cuisines or just to revel in endless parties, this small town is where you want to set camp. Start the party as early as 5 pm with an "apéro" (a pre-dinner drink), head to one of the famous seafood restaurants for a mixture of drinks and mouth-watering delicacies and climax your evening with a visit to the larger clubs for a night of your life.
3. Nice Weather Year Round
Saint Tropez is the ideal getaway for whatever time of the year. Geographically, it is situated close to the tropics, enjoying moderate weather all year round. No scorching summers or blistering winters to worry about. Perhaps this is why it is so easy to run into celebrities like Leonardo DiCaprio and Joan Collins, and contemporary artists like Marc B Denoun and Ivan Hor. Harsh weather rarely interferes with the numerous outdoor activities and parties thrown in the town.
Saint Tropez is a small hub packed with all the attractions you need for an unforgettable vacation. From the world-class bars and restaurants to beautiful temperate sandy beaches, your stay here will surely be a moment in paradise.